Belchamp Walter Parish Council
---
Pothole reporting
One of the activities that Parishioners will probably find useful and be a cause to contact the Parish Council is the reporting of Potholes on our loacl roads. There is an official reporting mechanism that can be found on the Essex Highways website. This page will describe the process and offer advice on how you can use this service and hopefully co-ordinate the reporting with others in the village.
An example: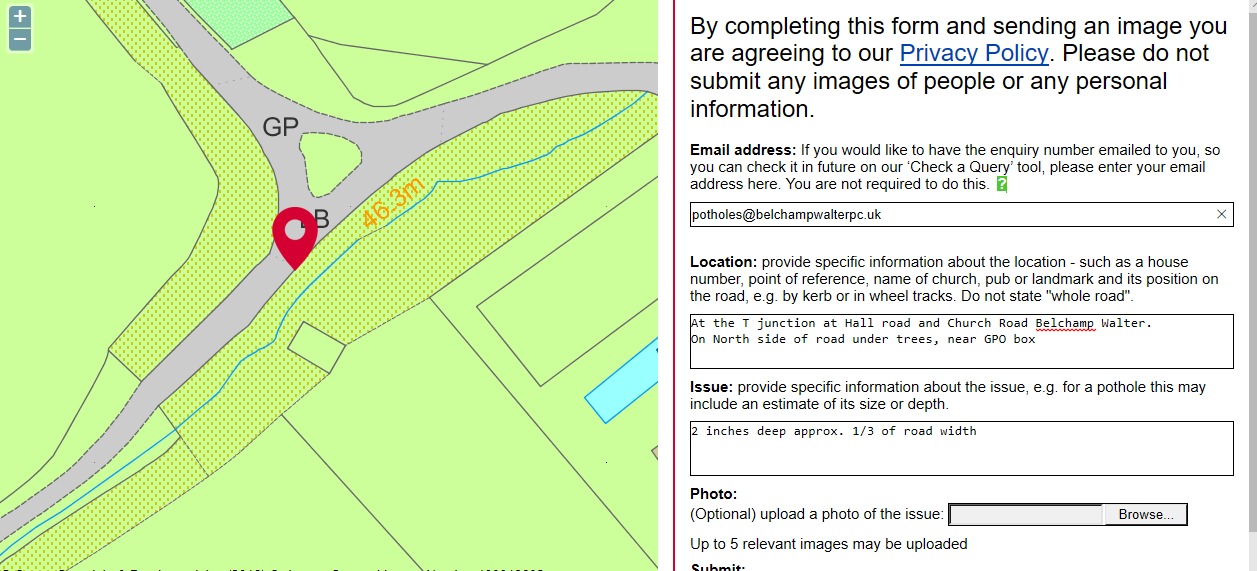 The response to sumitting the form:
Don't expect immediate action! The email use will recieve states that it can take 28 days from the date of reporting, and that may well just be the inspection.
Links